Points on driving licence
Points on driving licence and what to do
Points on driving licence is a demerit point system is one in which a driver's licensing authority, police force, or other organization issues cumulative demerits, or points to drivers on conviction for road traffic offences  Points may either be added or subtracted, depending on the particular system in use.
A major offence may lead to more than the maximum allowed points being issued. Points are typically applied after offences are committed, and cancelled a defined time, typically a few years, afterwards, or after other conditions are met; if the total exceeds a specified limit the offender may be disqualified from driving for a time, or the driving license may be revoked.
Fines and other penalties may be applied additionally, either for an offence or after a certain number of points have been accumulated.
The new drivers act
points on driving licence for new drivers act essentially puts newly-qualified drivers on a two year period of probation. If you get six or more points on your licence in the two years after you passed your test, you'll automatically lose your licence and become a learner driver all over again. You will have to start from scratch; you'll even need to apply for your provisional licence again.
If you lose your licence and then pass a retest, you will not be subject to a second period of probation.
Totting up points can be quite easy for new drivers if they are not careful and the penalties for new drivers are quite strict. Because you will be required to retake your driving test if you collect 6 points for totting up, the financial cost is also high. One missed payment or failed direct debit to your insurance company can cost you your driving licence in the first two years after passing your test.
There are a few steps you can take if you find yourself in this situation. Don't accept a fixed penalty for a no insurance offence for example, as you will lose your licence and it can't be revoked or returned without a full retest. If you are accused of an offence that will take you towards 6 points, ask for free advice from leading new driver lawyers, Patterson Law and find out if you can defend your accusations?
You can also get driving licence points on your provisional licence
Yes, not even your provisional licence is safe from the dreaded points. Any points you get on your provisional licence will last for three years and will stay on there when you pass your test, putting you more at risk of falling foul of the new drivers act.
If you somehow manage to get six points on your provisional licence, it won't be taken away from you. However, once you've passed your test you'll have to avoid getting any more driving licence points for two years to avoid losing your licence and having to start again.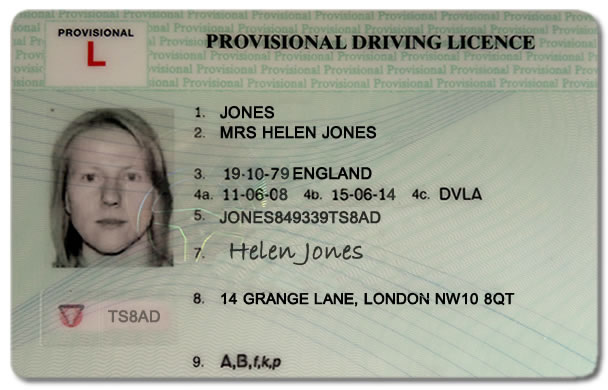 Accident Offences
The following offence codes must stay on a driving licence for four years from the date of offence.
| Code | Offence | Penalty points |
| --- | --- | --- |
| 50 08 028 | Failing to stop-injury accident | 5-10 |
| 50 08 031 | Failing to give particulars-damage only accident | 5-10 |
| 50 08 032 | Failing to stop-injury accident | 5-10 |
| 50 08 035 | Failing to give particulars-injury only accident | 5-10 |